Juniper MX series: MX2020
80-Tbps carrier-grade router that provides ultra-high-density 10GbE, 40GbE, and 100GbE interfaces to help network operators efficiently address edge and core applications.
TELECOMCAULIFFE offers the largest inventory of new and used multi-vendor telecom network products and data equipment. Providing critical spares and services to over 2000 customers in over 100 countries. All equipment provided is thoroughly tested to ensure it is in excellent working condition and is backed by PICS' comprehensive warranty.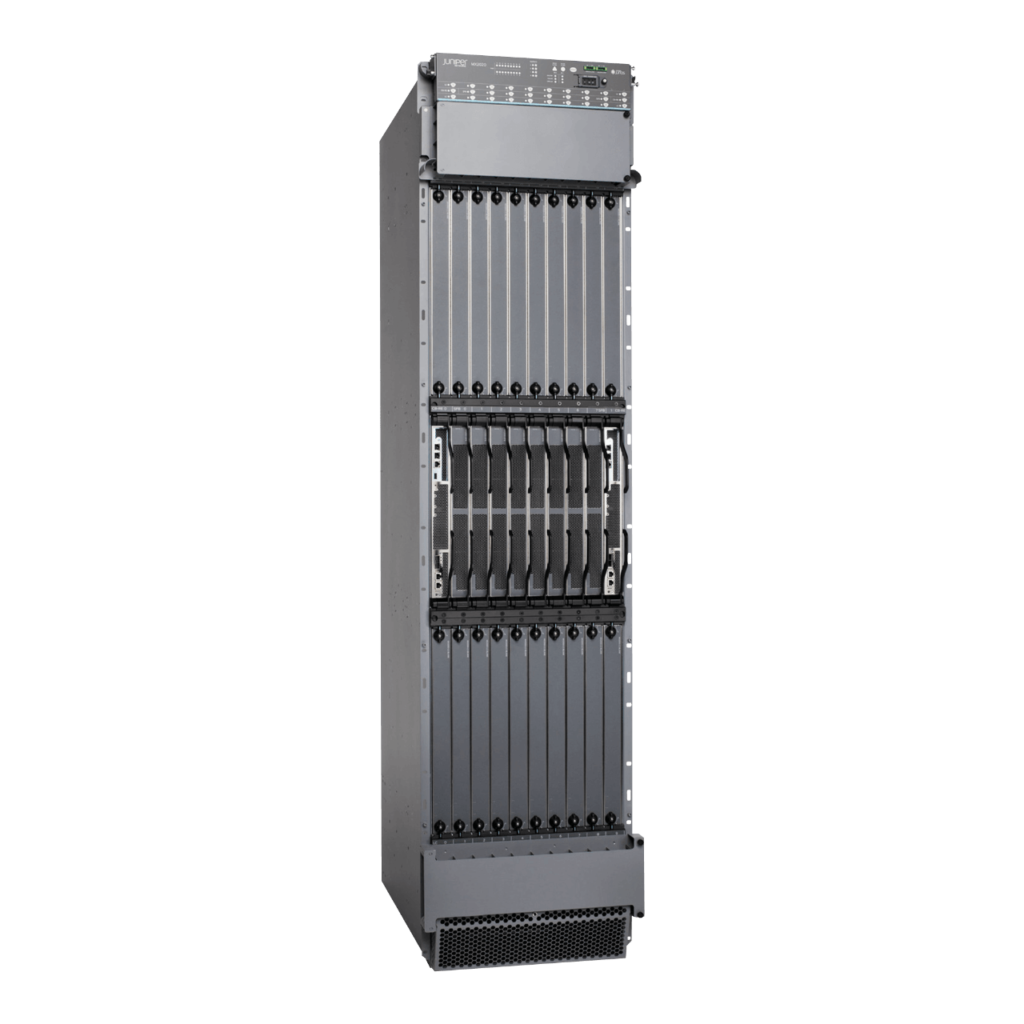 Key features:
High-performance routing: The MX2020 is capable of handling high-speed data traffic and supports a wide range of routing protocols, including BGP, OSPF, and IS-IS.
Scalability: The MX2020 can be easily scaled to meet the growing needs of a network by adding more line cards and interface modules.
Virtualization: The MX2020 supports virtualization through the use of Juniper's Junos operating system, which enables multiple virtual routers to run on the same hardware, maximizing hardware utilization and reducing costs.
Advanced security: The MX2020 provides advanced security features such as firewall filtering, VPN support, and intrusion detection and prevention.
Easy management: The MX2020 is easy to manage with a graphical user interface and powerful automation tools, reducing the complexity of network management and making it easier for network administrators to deploy and manage their networks.
Carrier-grade reliability: The MX2020 is designed for carrier-grade reliability and supports redundant components, such as power supplies and fans, to ensure high availability.
Support for multiple interfaces: The MX2020 supports a wide range of interface types, including Ethernet, SONET, and Fiber Channel, making it ideal for a variety of network environments.
To buy or sell Juniper MX Equipment, please fill out the form below, contact us directly, or use the chat bot in the lower right corner for a prompt response!