MERAKI FOR SALE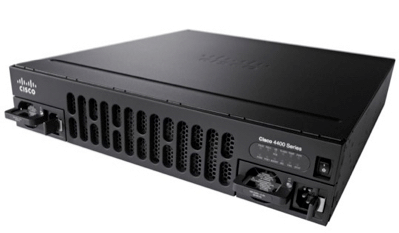 Cisco 4000 Integrated Services Router (ISR)
FOR SALE
Your Trusted Partner for Telecom + Data Equipment.
CONTACT US FOR MORE INFORMATION 
* This document contains confidential and proprietary information that is the property of PICS Telecom International, which is provided for the sole purpose of permitting the recipient to respond to this Equipment Sale flyer. No part of this document is to be used without written permission by PICS Telecom. All trademarks, trade names, or logos mentioned or used are the property of their respective owners and are intended solely for identification purposes.
Bill McAuliffe
Director of Sales-National Accounts
+ 1 585 785 5472
+ 1 585 746 6383
Part Number

Manufacturer

Description

MIC-3D-20GE-SFP

Juniper

20×10/100/1000 MIC

MX-MPC2E-3D-Q-R-B

Juniper

ENHANCED MPC2E LINE CARD BUNDLE

MIC-3D-4XGE-XFP

Juniper

4x10G MIC

MX-MPC2E-3D

Juniper

PORT CONCENTRATOR JUNIPER NETWORKS,

MIC-3D-4XGE-XFP

Juniper

4x10G MIC for MX JUNIPER NETWORKS

XFP-10G-L-OC192-SR1

Juniper

XFP TRANSCEIVER JUNIPER NETWORKS,

XFP-10G-L-OC192-SR1

Juniper

Xfp Optical Transceiver 1 X 10 Gbase-LR

MPC-3D-16XGE-SFPP

Juniper

16 CAGE 10GE DPC PRNCD JUNIPER NETWORKS,INC.

SFPP-10GE-LR

Juniper

SFP OPT TRCVR JUNIPER NETWORKS,

A9K-RSP880-XX

Cisco

CISCO ASR 9000 SERIES ROUTE SWITCH PROCESSOR 880, PACKET

TRANSPORT OPTIMIZED

A9K-8X100GE-XX

Cisco

20-port 1-Gigabit Ethernet Modular Port Adapter – expansion module

A9K-MOD400-XX

Cisco

200G Modular Line Card

A9K-MOD200-XX

Cisco

ASR 9000 200G MODULAR LINE CARD

A9K-MOD160-XX

Cisco

ASR 9000 MOD160 MODULAR LINE CARD

A9K-MPA-2X100GE

Cisco

Cisco A9K-MPA-2X100GE ASR 9000 2-port 100-Gigabit Ethernet

Modular Port Adapter

A9K-MPA-1X100GE

Cisco

ASR 9000 1-port 100GE Modular Port Adapter

A9K-MPA-20X10GE

Cisco

ASR 9000 20-port 10GE Modular Port Adapter

A9K-MPA-8X10GE

Cisco

ASR 9000 8-port 10GE Modular Port Adapter

A99-8X100GE-XX

Cisco

ASR 9900 8-PORT 100GE LC -TR OTN

A99-12X100GE

Cisco

Cisco ASR 9000 Series Line Card

A9K-4X100GE-XX

Cisco

ASR 9000 4-PORT 100GE LC -SE OTN

A9K-48X10GE-1G

Cisco

ASR 9000 48-port 10GE & 1GE dual rate -TR LC

A9K-24X10GE-1G

Cisco

A9K-24X10GE-1G-SE

ASR9001

Cisco

ASR 9001 CHASSIS

ASR1001-X

Cisco

Cisco ASR1001-X Chassis, 6 built-in GE, Dual P/S, 8GB DRAM

ASR1002-X

Cisco

Cisco ASR1002-X Chassis, 6 built-in GE, Dual P/S, 4GB DRAM

ASR1002-HX

Cisco

Cisco ASR1002-HX System,4x10GE+4x1GE, 2xP/S, optional crypto

NCS2K-200G-CK-LIC

Cisco

200G – CPAK MR Line Card – C-Band – Licensed

NCS2K-200G-CK-C

Cisco

50G/100G/200G CPAK Multi-Rate Line Card – SD FEC – C-Band

NCS2K-TNCS-K9

Cisco

Transport Node Controller

NCS2K-TNCS-O-K9

Cisco

Transport Node Controller