TECHNICAL DEINSTALLATION & DECOMMISSIONING SERVICES
PICS Deinstallation Service ensures a safe and careful removal of equipment from live telecom environments. Work is done by experienced telecom engineers who know how to remove equipment cautiously and responsibly from a live data center or switch site without any disruption to your customers. With nearly 30 years of experience, our teams are meticulously trained to work in highly technical settings. Our comprehensive procedures enable us to perform efficient, effective deinstallations, while maintaining network integrity and the value of the equipment. Surplus equipment can be reused, resold, or recycled generating proceeds that can often offset the cost of the deinstallation.
Site Survey
+ Risk Assessment
Project Specific Statement
of Work
Flexible Scheduling Performed During Your Maintenance Window
Crews Experienced Working in Live Environments
Full Disposal of Equipment Unable to be Reused
or Recycled

Logistics Services for Reuse + Resale Equipment
Rebuild Infrastructure to New-Equipment Ready Status
Generator + Battery Removal or Disposal
We always provide a method statement of how we will carry out the work and risk assessments are provided for all projects we are commissioned to carry out making sure that the utmost care is taken to minimize any risk or loss of service.
Our specialist lifting machinery allows us to remove racks of up to 900kg which means you save additional time and the expense of breaking racking down to components for transport.
Cabling can be recovered back to ensure that cable trays and fiber containment are kept as clear as possible for new installations often allowing our customers to avoid the additional expense of having to provide new cable and fiber routes in the future.
Our full circle approach allows for surplus equipment to be reused resold or recycled generating proceeds that can often offset the cost of the deinstallation.
DEINSTALLATION PROCESS
Click each step to expand details
1 Consult
PICS consults with client to understand business needs + deliver personalized solutions
2 Identify
Deinstallations identified
3 Survey
PICS performs site survey
4 Proposal
Project proposal is reviewed with client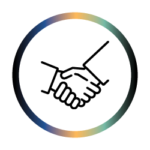 5 Approval
Client approval of project proposal
6 Manage
PICS project manager is assigned
7 MOP
MOP (Method of Procedure) for project is created
8 Visibility
Project is created in PAMS for visibility to project documents + status
9 Deinstall
Deinstallation is scheduled + performed
10 Reuse
Equipment identified for reuse is refreshed, tested, kitted, packaged, and shipped to client site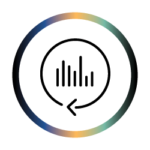 11 Resale
Equipment identified for resale is sold, generating proceeds
12 Recycle
Equipment identified for recycling is recycled in our R2 certified facility or network of local recyclers, generating proceeds
Contacts us to learn more about our deinstallation and decommissioning services!