Get LinkedIn!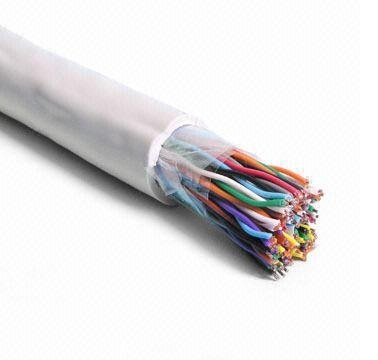 Telecom cables: Proprietary or not Proprietary…That is the question.
If you are someone who deals in any way with the engineering or the procurement of Cisco Routers, you should be familiar with the benefits of maximizing memory on the front-end.  How many times have you found yourself consulting the Cisco configuration guide, simply copying and pasting their laid out recommendations, and forwarding that as a request to perspective vendors?  If you have done this or still do, you are certainly not alone. However, you should reconsider how you approach your memory prior to purchase.
Cisco is known for selling equipment today that will require an upgrade tomorrow. These regular upgrades are the result of both technological advancements as well as an effective business model. There is a reason why Cisco has $44 Billion in the bank; their capability improves daily, and it costs their customers to stay abreast of those improvements.  The life of the router that you've already invested in can and usually does need upgrades on memory based on the application you are using it for. This makes sense. Fortunately, it is easy to stay ahead of the game, at least by a step or two.
Purchasing the maximum amount of memory for your router gives you a cushion of time and money to absorb some of Cisco's upgrades. This is why buying the max is a regular practice of engineers throughout the industry.  Josh McDonald, an engineer at Excella Communications, states "you don't always know the requirements for IOS tomorrow or what Cisco will decide to upgrade next week. If you have the max, then you don't have to worry. Code does change, and having maxed out memory protects you from that change."  Josh finds it practical and preemptive to purchase the max. It works for him and many other engineers that I work with on a daily basis. Of course practicality is important, but cost is a variable of this practicality. Price is often the initial reason why perhaps many shy away from the max upgrade.  It can prove to drive a wedge into the budget strings of CapEx, especially for those companies that buy hundreds of Cisco routers a year or even in a single quarter. It depends on the company and their unique needs to decide exactly how effective the maximum memory approach can be for them.
If you are in procurement, an engineer or a manager that currently uses a Cisco configuration guide to dictate your memory purchases, now would be a good time to reevaluate your methodology. Cisco list price on memory can blow you away. Do your homework and look into other cost-effective methods of buying your memory. If you are buying your routers from someone other than Cisco or one of their authorized resellers, then you should be applying this theory every time.  You can have your vendor install the upgraded and maxed-out memory right at their location before it ships.  In most cases you can expect to see 70-95% off list price when buying Cisco approved or 3rd party memory.  Otherwise, ask your engineers to take a hard look at the memory you have in place now.  Perhaps adding maximum memory to your current routers could be a quick and easy fix for avoiding the hassles of tomorrow's upgrades. It could also save you some calls into TAC support through Cisco. Either way, maximum memory is definitely worth the consideration.