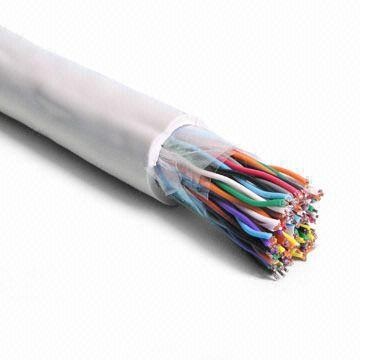 Telecom cables: Proprietary or not Proprietary…That is the question.
There are so many different "telecom cables" out there, so which ones are we talking about?  SC/SC jumper fibers or large 150ft power runs within your CO?  It all depends on the information your company has on file about the OEM and platform of cables in question.  Proprietary or not Proprietary….That is the question.
Things you should consider:
Look back at your original purchase of equipment with the OEM. Did they provide you information about the cables? If not, will the OEM release drawings of the cables?  If you can obtain the specs and drawings of cables then you are about 99% in the clear. Providing these specs to a company that builds cables will put you on the fast track to eliminating lead-times, and it will certainly be more cost-effective.
Have you done your homework to find your 3rd party cable manufactures?  Your secondary market vendors most likely have relationships with these 3rd party cable manufactures, or they can build the cables in house already.  You may also be able to bypass checking with your OEM as a lot of the specs and drawings of cables are already on file.
In summary, if you or someone within your company regularly purchases cable when they are ordering equipment, then the question of whether or not the cable is proprietary or non-proprietary should always be asked. It's a strategy that comes with advantages.  When cable is non-proprietary, you will see cost-savings and eliminated lead-times. Another thing to keep in mind is the quality of the cable. Nowadays the twists and ends of non-proprietary cable have equal integrity to that of OEM cable.  And finally, you should consider your vendors that carry a life-time warranty for 3rd party cables.  How many times have you had a cable fail post-installation? It is difficult to justify purchasing cable from a vendor that doesn't offer a lifetime warranty.
Not to limit the manufactures and/or platforms that cables can be built.  Here are some common cables that we build for our customers:
Alcatel/Lucent, Cisco, Adtran, Carrier Access, Nortel/Ericsson, Tellabs, Fujitsu, All Power Cables.