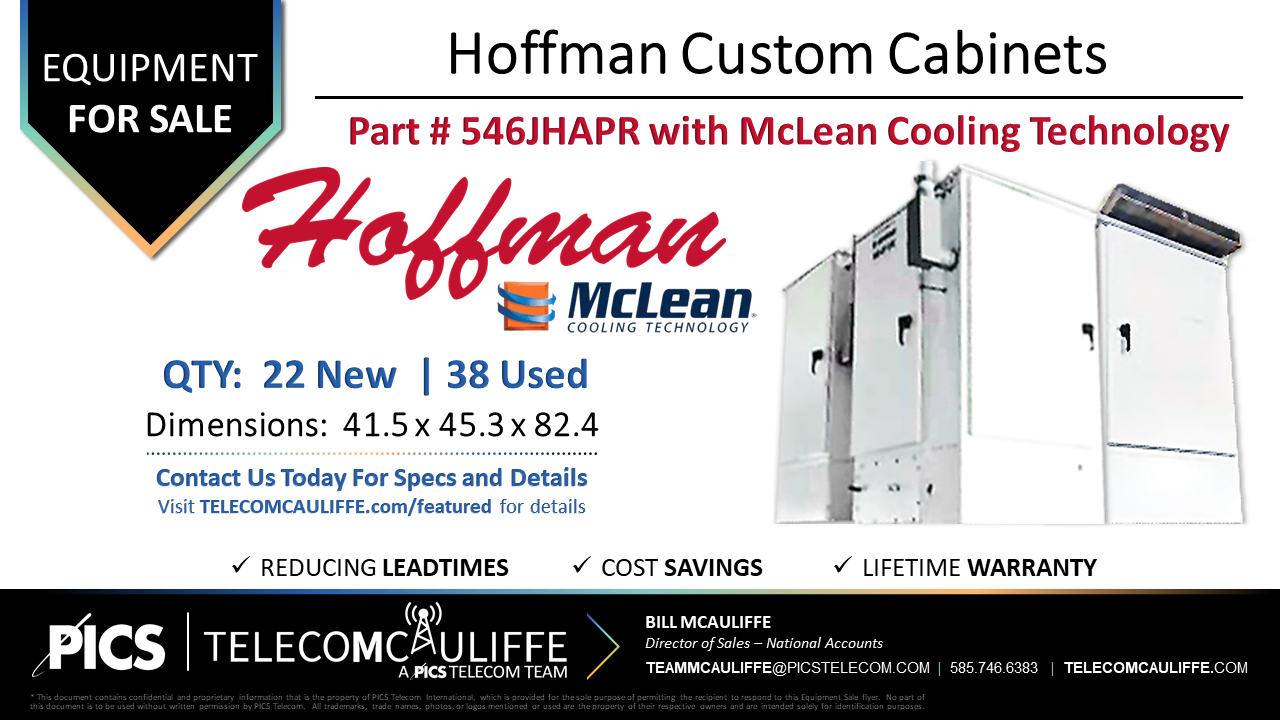 Hoffman Custom Cabinets – 546JHAPR
Radwin 5000 Radios RW-5BG5-0650 & RW-5H00-0P58
Lucent GPS 4848/100 Galaxy Power System
595A & 595B Rectifiers
Multiple Parts Available & Ready to Ship with Lifetime Warranty
See Part List Below for a Sampling of Our Inventory
Don't see what you're looking for? Our Inventory is always changing, please contact us for current stock.
| | | |
| --- | --- | --- |
| Part # | Manufacturer | Description |
| 595A | Lucent/ Tyco/ Lineage | Lucent GPS 4848/100 Galaxy Power System Rectifier; GALAXYC/65VDC POWER UNIT |
| 595B | Lucent/ Tyco/ Lineage | Lucent GPS 4848/100 Galaxy Power System Rectifier; GALAXYC/65VDC POWER UNIT |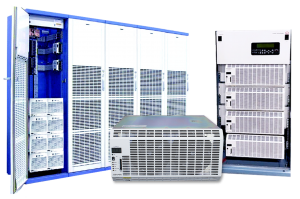 GPS 4848/100 Galaxy Power System
-48V DC Large Power Plant H569-434
Telecom central office and MTSO applications
Streamlined system control and monitoring
 20,000 Amp capacity
 Efficiency approaching 97%
Large power applications requiring 3-phase input
Overview
The industry standard for telecom power, the GPS 4848/100 is the first choice to meet dc power requirements of large central office and mobile switching office applications. The Lineage Power GPS provides output capacities up to 20,000A in an integrated, multicabinet configuration. True 3-phase 3-wire rectifiers operate on commercial 208/240Vac or 480Vac. The Galaxy Millennium II controller provides detailed system management and flexible control of Lineage and third party equipment. GPS is installed and supported by the most experienced services team in the world.
Bay Options
The system can be deployed in centralized, hybrid, or distributed system architectures. GPS provides industry leading capacity of up to 3,080 Amps in a single cabinet which can scale to 20,000 Amps in a multi-cabinet configuration. A single Millennium II controller links all components of the system, while intelligently interacting with the smart grid.
595 Rectifier The 595LT rectifier integrates proven technology with superior control features in a compact, cost effective solution. This true 3-phase rectifier delivers intrinsic phase balancing and superior power factor while lowering installation costs.
Galaxy Millennium II
Controller The Galaxy Millennium II controller combines sophisticated power monitoring and remote management. This flagship controller simplifies operations and maintenance while lowering administrative costs. Remote peripheral modules support over 500 monitoring points for Lineage or third party devices. Ethernet, SNMP, and TL1 provide integration with power engineering and NOC workflow.
Benefits
Reliability – Delivers decades of service – High availability architecture – NEBS level 3 certified
Intelligence – Industry leading controller features – Ethernet interface for remote access – Centralized network management
GALAXY Switchmode Rectifier 595 Series
Model 595A3: -48 Vdc, 200 Adc, 380/400/480 Vac
Model 595B3: -48 Vdc, 200 Adc, 208/220/240 Vac
The updated GALAXY Switchmode Rectifier 595 Series provides highest quality dc power for telecommunications and data processing systems and their batteries.
Integrates the latest switchmode technology  with superior power, protection, and control features in a compact, cost-efficient power conversion system.
Designed as a key element in the Tyco Electronics' GALAXY Power System 4848/100 Battery Plant, the 595 Series Rectifier converts ac input voltage into the dc voltage level required to power end-user equipment. It also provides precise regulation, which is required to maximize battery life.
Features:
High power density
High efficiency
 Low THD
 Wide ac input range
 Plug-in interface
Digital load sharing
Benefits:
Compact, Power-Packed:
Tyco's revolutionary technology packs ever greater power into ever-shrinking packages. The result is a rectifier that packs more power per cubic inch, weighs substantially less, requires minimal maintenance, and frees up valuable floor space.
Optimum Power Usage:
Functionally, the first conversion stage incorporates a new, high-efficiency topology with low-loss switching to generate a high voltage intermediate bus from a three-wire, three-phase input ac source. This technology enables direct conversion of voltages up to 480 Vac nominal. The bus transfers power to the switching bridge, dcdc second stage.
Quick Setup:
The rectifier weighs approximately 56 lb. (25 kg) and is designed to plug into a factory-wired cabinet. Installation is swift and straightforward. Interconnections to ac input, dc output, and control signals are automatic during insertion. No adjustments or settings are necessary.
Economical Operation:
The system exhibits excellent 92% efficiency, contributing to lower ac usage and operating costs.
Extended Service Life:
The 595 Series features parallel operation with digital load sharing, which evenly balances the load current among multiple rectifiers.
Fail-Safe Performance:
To prevent load or rectifier damage, the 595 Series is equipped with overvoltage/ overcurrent protection. Two levels of high-voltage shutdown are provided, each powered from a separate voltage source. Two levels of overcurrent protection are also provided. The rectifier's control circuitry limits the current and an output circuit breaker prevents excessive output current.  An intelligent fan-speed control maintains safe operation at ambient temperatures from 0°C to 50°C. The variable-speed control also minimizes acoustic noise.
Simplified Control/Monitoring:
A digital meter indicates current, temperature, or rectifier alarm messages for convenient system status. A microprocessor manages all internal alarm and state decisions. Additional monitoring and control capabilities are provided through serial digital communication with the GALAXY family of controllers.  Overall, the unit is easy to install and delivers the reliable high performance required by the most stringent telecommunication and data processing applications.

[wpforms id="17046″ title="false" description="false"]