ADVA OSCILLOQUARTZ OSA 5430 Parts
Cisco-Catalyst-4500-series-Line-Card-WS-X4640-CSFP-E
Ciena NTK538DS Cards
WLAI MOTR W/OPS 4*QSFP28 CIRCUIT PACK
Multiple Parts Available & Ready to Ship with Lifetime Warranty
See Part List Below for a Sampling of Our Inventory
Don't see what you're looking for? Our Inventory is always changing, please contact us for current stock.
| | | | | |
| --- | --- | --- | --- | --- |
| Manufacturer | Part # | HECI/ CLEI | Description | Quantity |
| Ciena | NTK538DS | WOWUBFLEAA | OME 6500 WLAI MOTR W/OPS 4X QSFP28 CIRCUIT PACK | 11 |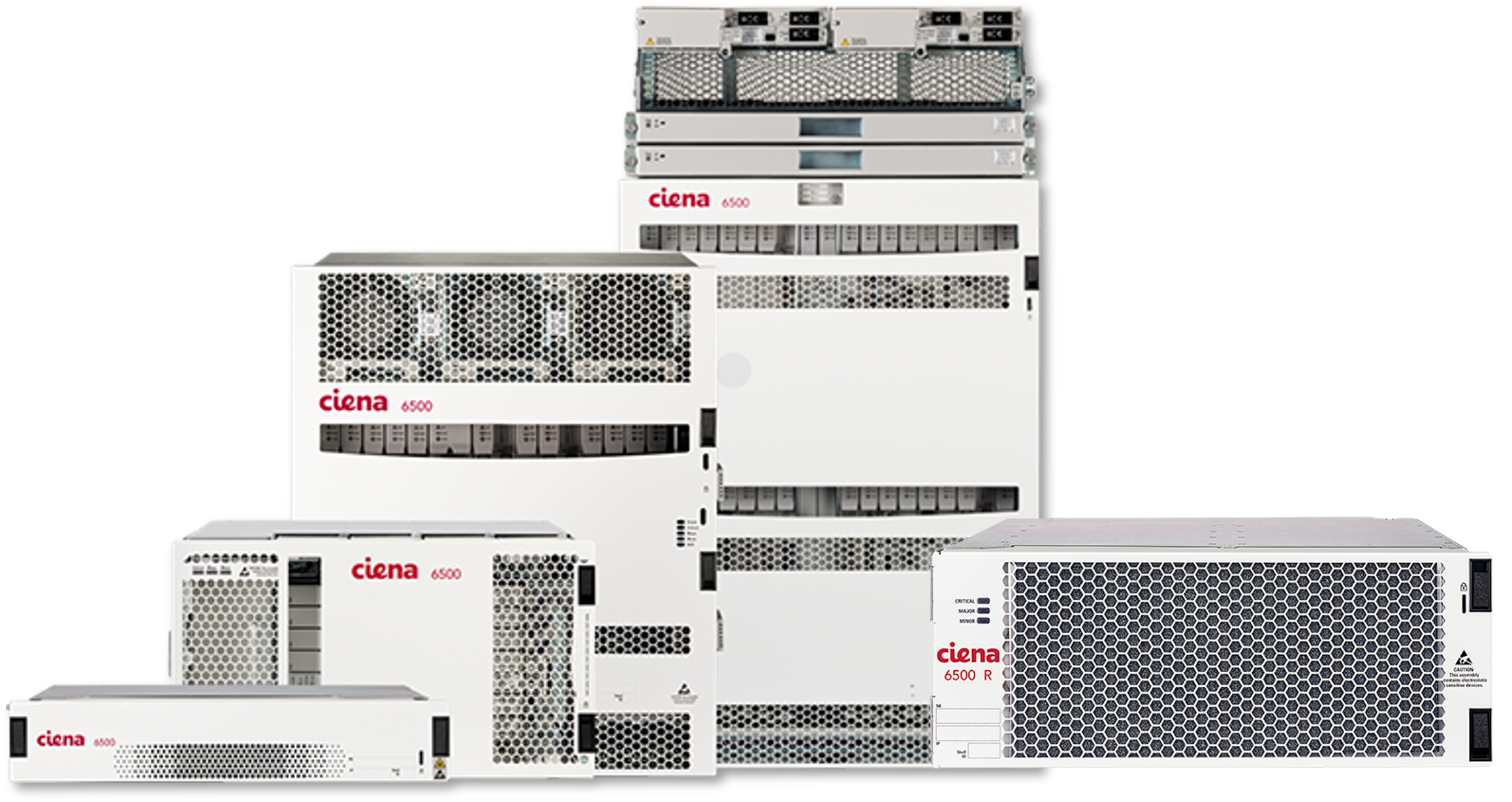 6500 Packet-Optical Platform
Enabling a Programmable Infrastructure Foundation for the Adaptive Network
Ciena's 6500 Packet-Optical Platform leverages the latest technology innovation to deliver new levels of scale, flexibility, and programmability across three comprehensive networking layers for customizable service delivery over any distance.
Today, providers need a more adaptive network—one that leverages a programmable infrastructure that can scale and respond on demand, to meet changing customer expectations and unpredictable traffic requirements. The 6500 addresses these challenges directly by providing a technology-leading programmable infrastructure that enables the software control, automation, and intelligence required for a more adaptive network.
Maximizing networking efficiencies, the 6500 converges packet, OTN, and flexible WaveLogic Photonics capabilities in a single platform, as well as across multiple shelf configurations, helping service providers streamline operations and optimize footprint, power, and capacity to specific site requirements. The system features advanced instrumentation and embedded intelligence across all layers, with the full suite of open APIs and modern data models needed for real-time network telemetry and increased automation and simplified operations. Network operators can leverage the flexibility and programmability of the platform with software-defined control to rapidly plan, provision, turn up, and troubleshoot multi-layer services from the metro edge, between data centers, along the backbone core, and across ocean floors.

[contact-form-7 id="17042″]