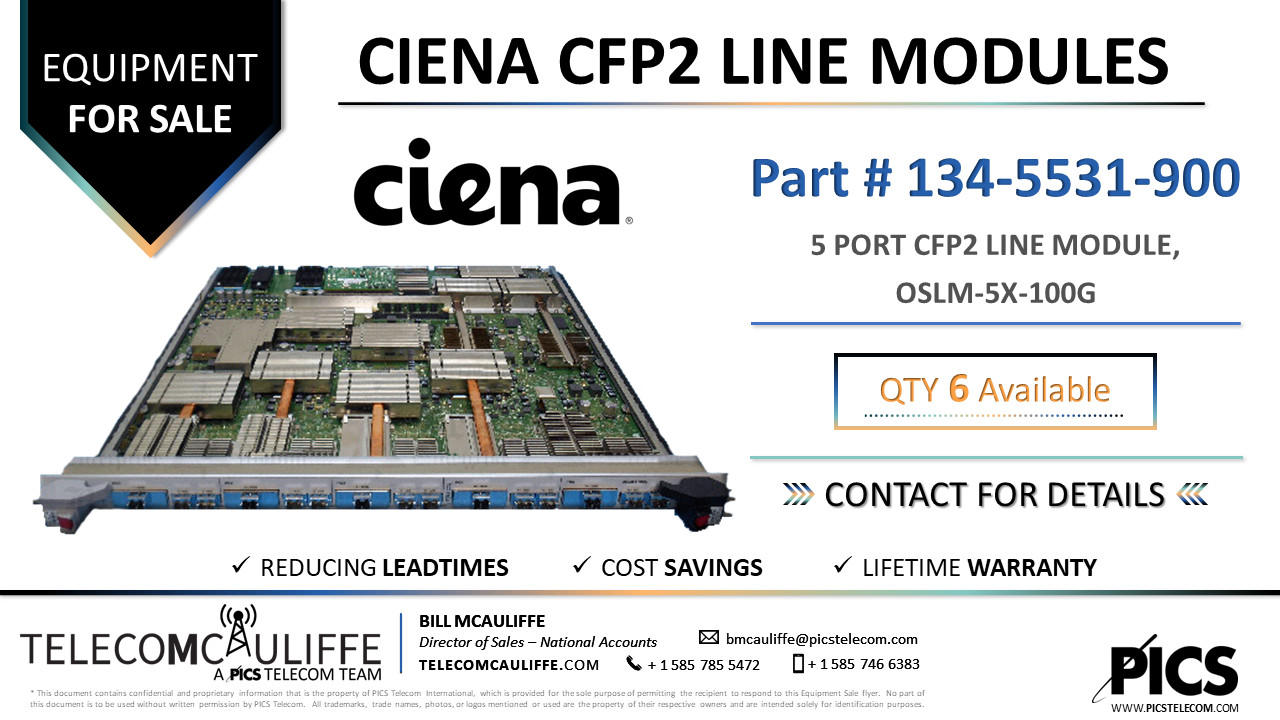 CIENA CFP2 LINE MODULES Part # 134-5531-900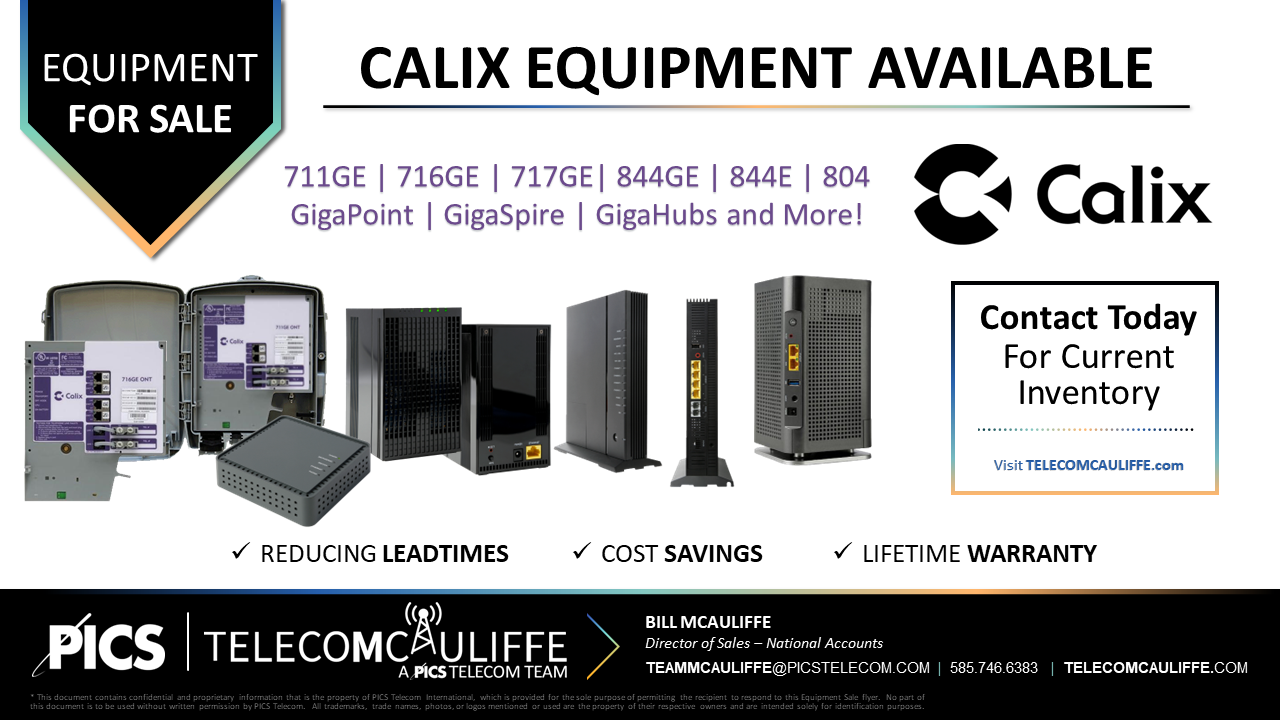 CALIX EQUIPMENT AVAILABLE
Ciena 3903 SFPs
Part # 170-3903-900
3903,(2)100M/1G SFP,(1)100M/1G SFP/RJ45,DUAL AC POWER,REQ. POWER CABLE
Multiple Parts Available & Ready to Ship with Lifetime Warranty
See Part List Below for a Sampling of Our Inventory
Don't see what you're looking for? Our Inventory is always changing, please contact us for current stock.
| | | | |
| --- | --- | --- | --- |
| Manufacturer | Part # | Description | QTY |
| Ciena | 170-3903-900 | 3903,(2)100M/1G SFP,(1)100M/1G SFP/RJ45,DUAL AC POWER,REQ. POWER CABLE | 50+ |
Ciena's 3903 Service Delivery Switch (SDS) is an advanced Ethernet business demarcation platform in a compact form factor.
The 3903 is designed for small and medium business applications requiring reliable GbE services that comply with the latest MEF CE2.0 certifications to ensure Service Level Agreements (SLAs) that meet the industry's latest service standards. Based on the widely deployed Service-Aware Operating System (SAOS) used across Ciena's service delivery and aggregation switches, the 3903 provides operational efficiency and consistent system and service attributes that minimize the effort of deployment and operation.
Dual GbE NNI ports allow dual homing or ring-based deployments that minimize downtime in business-critical installations and remain cost-effective as bandwidth requirements grow. The small size and quiet operation permit deployment in even the closest of quarters. The deployment flexibility afforded by zero-touch provisioning translates into quick activation and enhanced customer satisfaction. The 3903 includes Ciena's performance test hardware engine to provide RFC2544 and Y.1564 benchmark performance test capabilities, enabling full line-rate, customer traffic measurements end to end across the Ethernet Virtual Circuit (EVC). This dramatically lowers OPEX by eliminating the need for on-site personnel and adjunct test equipment.
Performance testing also improves end-customer satisfaction by enabling the Network Operations Center (NOC) to be very responsive to SLA impacts and increasing the performance metrics available for end-customer SLA reporting. Coupled with Ciena's zero-touch provisioning, the 3903 optimizes first-in cost as well as TCO.
Features and Benefits
Provides advanced Carrier Ethernet services for small and medium business applications, powered by Ciena's SAOS
Supports two 100/1000 Base-X SFP ports and a combo port supporting 100/1000 Base-X SFP and RJ-45 10/100/1000 Base-T
Enables dual-homed or ring based topologies for highly reliable MEF CE2.0 services
Delivers lowest Total Cost of Ownership (TCO) with zero touch provisioning features
Incorporates on-board RFC 2544 performance benchmark testing capabilities, enabling end-to-end SLA verification without a truck roll
Includes sophisticated OAM capabilities:
– RFC 2544 Generator and Reflector for Performance Measurement
– IEEE 802.3ah Link Layer OAM
– IEEE 802.1ag Connectivity Fault Management
– ITU-T Y.1731 Performance Monitoring: Delay, Jitter, Loss
– IETF RFC 5618 TWAMP Sender and Responder for L3 SLA Monitoring
Offers dual built-in AC or DC power supplies in a space efficient 1RU package and is desk-, wall-, or rack-mountable