Cisco ISR Series: Cisco ASR 900
The Cisco ISR 900 Series routers are entry-level routers designed for small office or home office (SOHO) deployments. They offer essential connectivity features, security capabilities, and compact form factors, making them suitable for smaller network environments with limited space and resource requirements.
TELECOMCAULIFFE offers the largest inventory of new and used multi-vendor telecom network products and data equipment. Providing critical spares and services to over 2000 customers in over 100 countries. All equipment provided is thoroughly tested to ensure it is in excellent working condition and is backed by PICS' comprehensive warranty.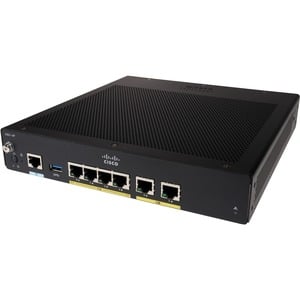 Key Features:
Essential Connectivity: These routers provide essential connectivity features, including WAN and LAN interfaces, to enable reliable and secure connectivity for small networks. They support a range of interfaces, such as Ethernet and DSL, to accommodate different connectivity requirements.
Compact Form Factor: The ISR 900 routers are designed with a compact form factor, making them suitable for deployment in space-constrained environments. They are ideal for small office locations where space may be limited.
Security Features: Despite being entry-level routers, the ISR 900 Series includes built-in security features such as firewall and VPN capabilities, ensuring secure communication and protection against unauthorized access.
Integrated Services: These routers offer integrated services such as routing, switching, and wireless connectivity in a single device, simplifying network deployment and reducing the need for additional hardware.
Remote Management: The ISR 900 routers support remote management capabilities, allowing network administrators to monitor and manage the routers remotely, simplifying network operations and troubleshooting.
Quality of Service (QoS): The routers incorporate QoS features to prioritize critical applications and ensure optimal performance for voice, video, and data traffic, even in bandwidth-constrained environments.
Energy Efficiency: Cisco emphasizes energy-efficient design in the ISR 900 Series routers, helping to minimize power consumption and reduce operational costs, making them environmentally friendly and cost-effective for small office deployments.
These key features of the Cisco ISR 900 Series routers make them well-suited for small office or home office environments, providing essential connectivity, security, and integrated services in a compact form factor.
To buy or sell Cisco ISR Equipment, please fill out the form below, contact us directly, or use the chat bot in the lower right corner for a prompt response!