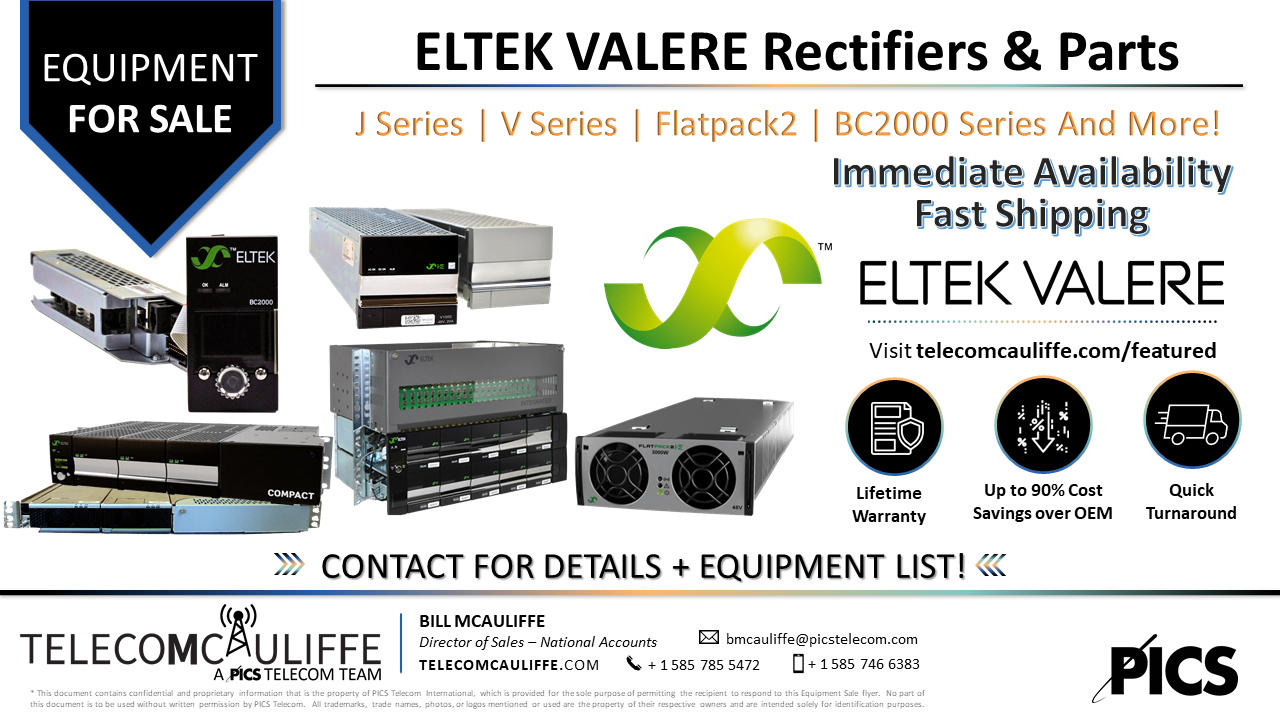 Eltek Valere
Infinera DTN-X
TAQUA PIC 2-2000 Cards
TAQUA T-7000 Switching System Cards

Up to 90% Cost Savings over OEM  | Extensive Testing | Lifetime Warranty

Contact us for more information
Bill McAuliffe
Director of Sales-National Accounts
bmcauliffe@picstelecom.com | t: +1.585.785.5472 | c: +1.585.746.6383
[insignia_button btn_text="Request a Quote to Buy" btn_link="url:https%3A%2F%2Ftelecomcauliffe.com%2Fbuy-equipment%2F|||" button_size="btn-small" button_align="text-center" enable_icon="" css_animation="ins-animated fadeInLeft" text_font_weight="default"][insignia_button btn_text="Request a Quote to Sell" btn_link="url:https%3A%2F%2Ftelecomcauliffe.com%2Fsell-equipment%2F|||" button_size="btn-small" button_align="text-center" enable_icon="" css_animation="ins-animated fadeInLeft" text_font_weight="default"][insignia_button btn_text="Contact Us" btn_link="url:https%3A%2F%2Ftelecomcauliffe.com%2Fcontact%2F|||" button_size="btn-small" button_align="text-center" enable_icon="" css_animation="ins-animated fadeInLeft" text_font_weight="default"]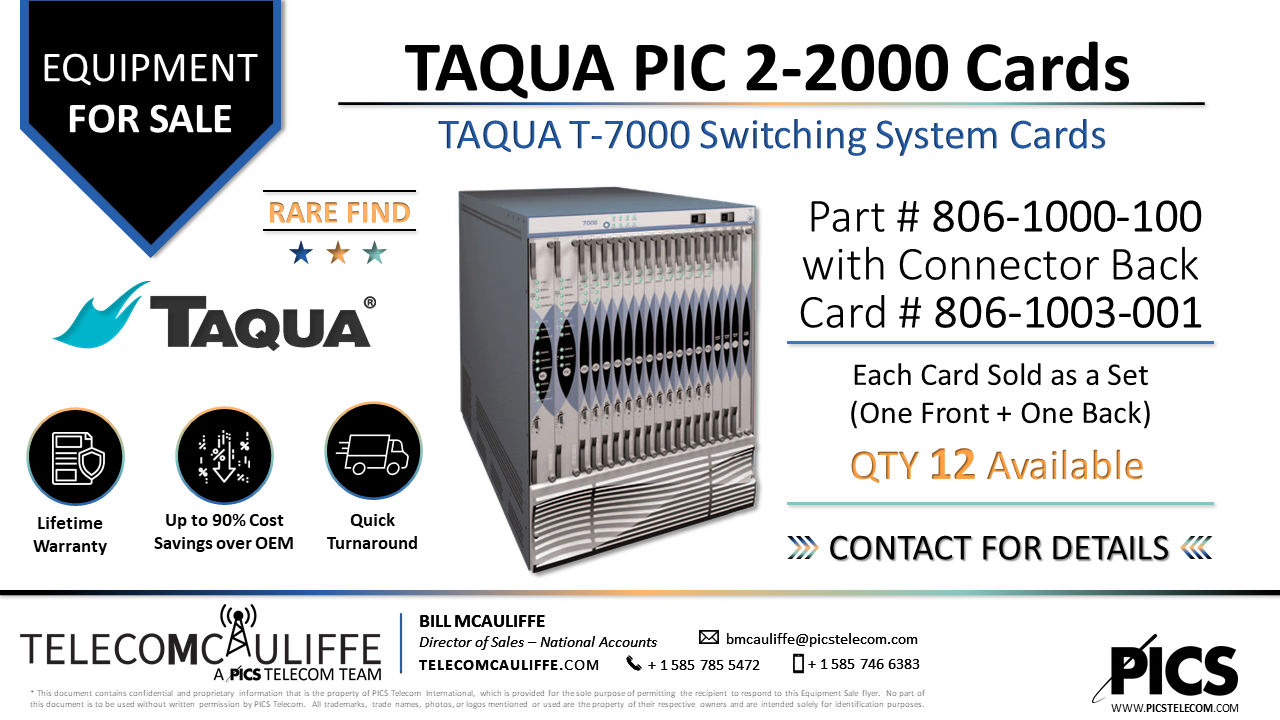 See Part List Below
Don't see what you're looking for? Our Inventory is always changing, please contact us for current stock.
 Part # 806-1000-100
with Connector Back Card
# 806-1003-001

Each Card Sold as a Set  (One Front + One Back)
QTY 12 Available

Contact for Details!
Bill McAuliffe
Director of Sales-National Accounts
bmcauliffe@picstelecom.com | t: +1.585.785.5472 | c: +1.585.746.6383
Call, email, or fill in the form below for a prompt response.
[contact-form-7 id="17042″]